It is college application season.  Are you ready?
Welcome to College Admissions Made Simple brought to you by Danielle Bianchi Golod.  Our goal is to help parents and students prepare for, understand, and enjoy the college admissions process.  This can be a tall order, but with some solid planning and deliberate work, everyone can enjoy this journey.
Help comes in a couple of ways.  Our resident expert Danielle Bianchi Golod offers private, one-on-one tutoring in person in Austin, TX or online via Skype or Facetime videoconferencing.  We also have a number of online courses and books available for a nominal fee.  All of our materials are designed to inform and then provide step-by-step instruction on how to accomplish each task.  Courses range from writing a memorable UC application essay (using the new 8 prompts) to our complete, step-by-step guides to prepare for college admissions for each year of high school.
Meet Danielle Bianchi Golod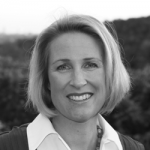 Danielle is a 15+ year veteran of college admissions and author of College Admissions Step-by-Step, the Personal Statement Blueprint, College Admissions At A Glance and more. She has been working one-on-one with students for over 15 years to help them build their weaknesses, cultivate their strengths, and achieve their college goals. She currently lives in Austin, TX with her husband and two children and works with students of all levels to help them achieve their college admissions dreams.

November Action Items
The November 15th early action/decision deadline is quickly approaching. 

Continue work on your UC & Cal State applications (you must submit during the month of November (final deadline November 30th).
A long list of Common Application schools have the November 15th deadline for early action and/or early decision.  If you're applying to schools on the Common Application, confirm your deadlines now.
Teacher/Counselor Recs – Please confirm with your teachers and counselors that your transcript and the teacher recommendation letters have been submitted to your schools.
Art Portfolios/Auditions – Stay on top of all portfolio/audition requirements and due dates. They may be earlier than the application due date.
Interviews – Please review/call about the specific interview process at your colleges & universities…Are they on campus, evaluative, informational, with representatives in the area, do you need to sign up before your app goes in, do you need to sign up after you send in your app, optional, required, recommended, etc…?  Most happen Sept, Oct, Nov, Dec.
Athletes – Be sure that coaches & schools have everything they want from you.
Application Status – If you submitted by the October 15th, November 1st/10th/15th early deadlines to your schools, then make sure to check your APPLICATION STATUS.  You would have gotten an email (from the college/university to which you applied) with details about how to check the status of your application.  Here you will be able to view what the college received on your behalf (application, supplemental essay(s) (when required), ACT/SAT/SAT Subject Test scores (when required), resume (when required), transcript, teacher recommendations, school report, etc.).
Make sure you pay attention to the December 1st deadlines too!  I've listed a few popular ones below.
Help with the New UC Essay Questions
As many of you know, the University of California system has released a new set of 8 personal insight questions this year for their application.  Students are required to respond to 4 of the 8 questions with no more than 350 words.  Building on techniques she uses in the Personal Statement Blueprint, Danielle walks students through each question showing them both good and bad ways to respond  and has even included examples of how to employ her methods.  Follow this link to learn more about How to Answer the UC Personal Insight Questions.
---
December Action Items
Dec 1st College of Charleston Merit Scholarship Deadline
Dec 1st University of South Carolina deadline
Dec 1st University of Washington regular application & Honors Program deadline
Dec 1st University of Texas at Austin regular deadline (but as you know, suggested 10/15 (so get it in NOW if you haven't already!))
Dec 1st Texas A&M University regular deadline
Dec 1st University of Southern California (USC) deadline for scholarship possibility
Dec 10th MIT interview scheduling deadline
Dec 15th University of Alabama scholarship deadline
Dec 20th Duke University priority consideration for alumni interview/regular decision policy
January Action Items
MOST schools on the Common Application have a January 1st regular deadline.
Application Essay Help
It's application season, and that means the dreaded application essays.  But, don't fret, Danielle is here to help with her proven techniques to help students write memorable essays quickly and easily.  Subject to Danielle's availability, she can help you edit your application essays and personal statements to perfection. Please read her essay editing policies before ordering.
Recent Articles