Description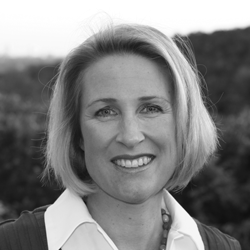 Dear Parents and Students,
My name is Danielle Bianchi Golod and I am here to tell you that…
I have you covered.
If you are like most parents I know, then you only want what is best for your child.
But, let's face it…there aren't enough minutes in the day to do everything we want to do…and that goes for helping your child get into college.
The Odds Are Against You
Look, the reality is, over 1 Million children applied to college last year…
and that number continues to go up each year.
That means that no matter what you do, your child's chances of getting into
the best school for them decreases no matter what they do.
I am not telling you this to scare you, I am telling you to help you understand
that things are not the same as when we applied to school.
Today, EVERY school is working hard to make sure they get as many applications
from prospective students as possible.
Even they are working against you.
Should You Just Give Up?
Of course not!
But, unless you want to spend your time trying to figure out what might help
your son or daughter get in, you need help.
My name is Danielle Bianchi and  in just a few minutes I will show you:
When to take and how to prepare for the PSAT, SAT, and ACT
How to pick the best high school courses for your child
The importance of extra-curricular activities and work experience
How student athletes need to prepare…and WHEN
When you need to begin your financial aid and scholarship search
How to stay ahead of the curve, and stop missing deadlines!
and MUCH, MUCH MORE
"College Admission Made Simple is a step-by-step system to prepare your high school student  for applying to college."
Let's face it, no matter what school your child attends, they are not getting the attention they need, when they need it, when it comes to preparing for college admission.
My system walks you and your student through every step, explains why it important, and how to put your best foot forward long before you think about filling out a college admissions application.
Give me 5 minutes and let me show you exactly how the College Admissions Made Simple system will save your sanity, time, and your relationship with your son or daughter.
How College Admissions Step-by-Step Works
The College Admissions Made Simple system starts the June before Freshman year in high school (but, don't worry if you are not starting this early!).
Each month I walk you through the most important items you and your student need to accomplish.
We start with a short video that details some of the finer points that you will be covering and highlighting the items that need special attention.
Then I break down each item into what we are trying to accomplish, why we need to do it, and most importantly the best way to do it.
Each month's tutorials walk you and your student step-by-step through each task making the process fast and easy.
Before you know it, your student's resume will be building itself like a tsunami!
Parents Benefit As Well
Now, let me show you how CAMS will free you up to do the things you really want to accomplish rather than trying to find a needle in a haystack with Google.
Entrance Exam preparation is a $25+ billion dollar a year industry.  I walk your student through my down and dirty SAT and ACT tips and tricks that can easily increase students' scores by 50, 100, or 200 points.
We all know our kids can be lazy, giving them simple tactics they can use to prevent silly mistakes can have dramatic effects on their test scores.
Plus, you will never miss a test date with my emails that keep you way out in front of the most critical college admission deadlines.
I walk you through picking the best courses for your child while in high school.
This is something that gives many parents a lot of difficulty. And, unfortunately school counselors may not be equipped to help your child decide on the best courses.
I make this process simple and easy.
It's Not ALL About School Work
How important are extra-curricular activities?
VERY!
But, don't worry.  We dig deep into work experience, after-school activities, community work, volunteering, and more.
We are going to make sure your child's resume is strong and impressive to anyone who reads it.
Student Athletes Are Different
Student athletes have a whole separate set of deadlines and concerns to deal with on top of the regular admissions process.
Unfortunately, most counselors are not up to speed on all of the different deadlines not to mention how to build a package your son or daughter's coaches can send off to potential schools.
I take you and your student athlete through the process long before it is a time to take action.
I have helped student divers get into stanford, student swimmers get into Princeton, and football players get into schools like Kansas State.
We will be ready and waiting when it is time to show your best stuff to potential athletic programs and coaches.
How Do I Pay For College?
Worried about how you are going to pay for college?
You should be!
Each year the cost of sending your child to college increases.
Many parents miss financial aid deadlines as they are typically earlier than most parents think.
Another thing you don't have to worry about using College Admissions Made Simple!
Even if you don't think you qualify for financial aid, I show you ways you can get free money for your students education by simply checking a few boxes.
Using College Admissions Made Simple takes the uncertainty and the stress out of the college admissions process.
Dare I say that you will actually be looking forward to the day you start working on college applications with your son or daughter?
Yes, you will!
But, you don't have to take my word for it.
You can try the College Admissions Made Simple system RISK FREE for 60 days.  If you don't think it is worth every penny (and more), then get your money back, no questions asked.
It is that simple.
I have spent more than 15 years working one-on-one with students and parents to help kids achieve their college dreams.
This system is everything I have learned to help them find the right school for them and put their best foot forward to the admissions department.
I can help you too.
Start preparing for college admission today:
$100.00Select options